~ Audio - eshop ~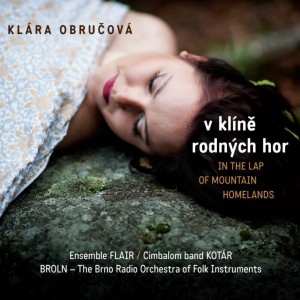 Klára Obručová: In the Lap of Mountain Homelands (2016)
Indies Happy Trails | Total time: 45:44
Ensemble FLAIR / Cimbalom band KOTÁR / BROLN - The Brno Radio Orchestra of Folk Instruments
Price: 250 CZK + delivery order
VYLEŤ, SOKOL & HRDELENKO MOJE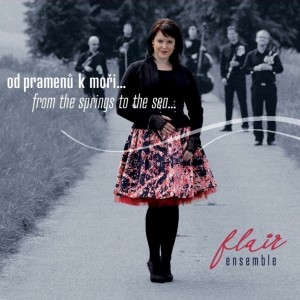 From the springs to the sea... (2015)
Indies Happy Trails | Total time: 42:15
ENSEMBLE FLAIR
Following the currents of Moravia's rivers, FLAIR drifts to the shores of the Danube and on to the distant coastline of the Black Sea. Listeners shall be transported through traditional songs from Moravian Wallachia, the Moravian-Slovakian borders and far away Moldavia as well as contemporary compositions by Jan Rokyta based on the lyrics of Silesian bard Petr Bezruč and poet Josef Kalus.
Price: 250 CZK + delivery order
Flair exercise instrumental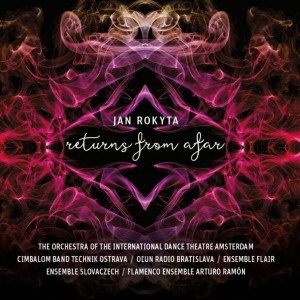 JAN ROKYTA: RETURNS FROM AFAR (2015)
Indies Happy Trails | Total time: 56:05
THE ORCHESTRA OF THE INTERNATIONAL DANCE THEATRE AMSTERDAM / CIMBALOM BAND TECHNIK OSTRAVA / OĽUN RADIO BRATISLAVA / ENSEMBLE FLAIR / ENSEMBLE SLOVACZECH / FLAMENCO ENSEMBLE ARTURO RAMÓN
Price: 250 CZK + delivery order
Kanun & Sofiiski tanc (2002 & 1999)
Ya Ein Moulayeten & Dakhlek Va Helwi (2001)
Pod smolenským zámkem (2008)
Musica Globus Live (2013)
Bremen Radiohall Records | Total time: 63:19
MILOŠ VALENT & JAN ROKYTA & SOLAMENTE NATURALI
The program MUSICA GLOBUS of Slovak Baroque Ensemble Solamente Naturali is a symbiosis of G. Ph. Telemann´s tracks and songs and dances from Slovak, Moravian, German and English Baroque manuscripts. Very natural and unforced combination of composed songs from aristocratic court with rustic folk tunes from the imaginary under-château surroundings is inspired by three-month stay of G. Ph. Telemann in Upper Silesia, and his admiration for folk musicians.
Price: 250 CZK + delivery order